Anna Pugh | Bedford Nutritionist
'I have used Cysticlean successfully with a client who has struggled with continued antibiotics for recurring UTIs including klebsiella bacteria. Symptoms began clearing after 3 days and there were no symptoms after 10 days. It is important to keep using the product for the recommended 3 months.'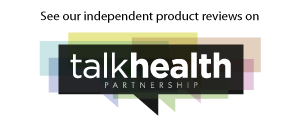 Alice, Nutritionist at The Food Doctor | Harley St. London
' I personally found Cysticlean quite effective and gave a packet to my sister who has had recurrent UTIs. She has continued to take them and seems to so far be in the clear. A couple of clients of mine have also been taking them too. We are converts'
Marie, Age 24 | London
"I have now been taking Cysticlean for over 12 months and have been so much better. If, occasionally, I get the feeling that my waterworks aren't quite right, it's usually only a temporary "blip" for a day or two and then all is well. On those occasions I take an extra tablet and this seems to do the trick. I have not experienced a recurrence of the normal unpleasant Cystitis symptoms.' '
Olga, Age 35
Olga was 35 when she first started to suffer from re-current UTI infections. Initially she was treated with antibiotics for the infection caused by E.coli bacteria. The symptoms were typical of bad cystitis with burning sensation when passing urine, low back and tummy pain and feeling unwell. After antibiotic treatment Olga got better but developed thrush. 2 months later symptoms of cystitis returned. This cycle continued for around six months. In addition, Candida albicans (yeast- like fungus responsible for causing thrush) was also detected in her urine. Olga was told to try drinking cranberry juice to help with cystitis but this was of limited benefit. With her doctor's permission Olga decided to try something stronger.
In addition to a few dietary recommendations Olga started taking Cysticlean and her health gradually improved. She has been cystitis free since taking Cysticlean four months ago.

Linda W.Clitheroe. Lancashire
'I always thought cystitis was a younger woman's problem, so was really disappointed when I started suffering regular bouts after the menopause.
I've ended up having about 3 courses of antibiotics a year for the problem over the last 2 years. This was something I thought I'd left behind in my twenties.
What a blessing Cysticlean is, I've had no recurrence at all while I've been taking it over three months, and seem to be okay at the moment, but am thinking it might be a good idea to take it continuously. I notice on the Cysticlean website that there are testimonials from other mature ladies, which is pleasing, because I think it's always seen as a younger woman's problem. The change in hormones or lack of them beyond menopause is just as much a problem, as it is in early years. Please feel free to use my testimonial if it's useful, and thanks so much for the trial, it is without doubt a much better alternative to taking course after course of antibiotics… prevention is definitely better than the cure.'
Pamela Boutcher. Cornwall | February 2014
'I have used Cysticlean with great success since developing chronic bladder issues with my fibromyalgia.'
Marj Rees, Age 72
I had such terrific results with Cysticlean. Previously I had several bouts of cystitis and over a couple of years I had E-Coli three times and had to have antibiotics that I am not very keen to keep taking.
Following the three month course I have had no problems at all and I have recommended them to friends and family.
Thank you once again for a great product- every woman should know about Cysticlean.
Patricia Baderman, Age 50 (Cystitis Free for 9 years) Verwood. Dorset
'Last August 2010 I woke up one night in absolute agony, I knew the signs, that bad pain in the bladder when you think you have resisted going to the loo. It was agony passing urine, like glass and then blood- I was up all night in agony. It was an infection, and I was given a strong antibiotic by my doctor, but 4 days later I was still unwell and tests showed I was on the wrong antibiotics. I was put on a week's supply of another.
But a week after I finished these, I had to rush to a local hospital to see a doctor as I was no better. I still had an infection and was given yet another antibiotic. This cleared up the infection but my bladder was not the same, bruised and now highly sensitive. I tried cranberry which irritated it more. Tried all sorts till I saw your advert for Cysticlean. I was very down over the whole situation and thought what have I got to loose.
After just 2 Months I have noticed a VAST improvement…and I will continue to take it as long as I can. I have suffered bladder infections, on and off for as long as I can remember but Cysticlean has been wonderful and has helped me no end.'
TSB, Age 65
'I had cystitis for 25 years. It all started when I had kidney stones removed in 1985. Since then I've been suffering permanently. I've taken so many antibiotics and each time I stopped, the infection returned. It was hell. I started Cysticlean in October 2007 and haven't had any problems since. It was so bad all those years that I've decided to take Cysticlean all the time now. It's transformed my life.'
ISS, Age 47 (Cystitis Free for 12 years)
'In 2003 I had an operation for kidney stones. Just after that I had my first bout of cystitis. I needed antibiotics 2 or 3 times every year for new infections. It was awful. In April 2007 I tried Cysticlean and it's amazing. I take it for 3 months each year, just to be sure. I haven't had an infection since. Thank you!'
Emma, Age 24
Rendlesham. Woodbridge
'I would be glad to do the testimonial, having found Cysticlean to be particularly beneficial! One case in point, when I had a really nasty bout of infection (or so the GP thought, where in fact it was inflammation) and out of all the herbs and potions to come from the store, the only thing that truly worked was the Cysticlean. I picked up a book on alternative health, bought and tried all the remedies such as royal jelly tincture and uva ursi. While they did relieve the symptoms, they did little to settle the pain and discomfort after about an hour of taking generous doses and plenty of water.
It appears that I do in fact have what they call a 'kidney reflux' on the right side, meaning that some urine is occasionally passed back up into the kidneys rather than out through the Urethra, thereby making the UTIs more common.
The way in which Cysticlean worked for me was, I remember I was in the midst of probably one of the most painful bouts. Out of desperation, I grabbed 2 or 3 tablets and swallowed them whole (I don't know if I was mad or desperate, or both) to curb the agony as the antibiotics weren't cutting the pain quickly enough and I knew I could not last 5 days of antibiotics before I had some pain relief!
The pain relief I felt at that moment was incredibly welcome, and I remember for the first time in 2 days not being conscious of the pain around my water passage. With this, I was happy to let the antibiotics do the work of clearing the infection itself, but coming from someone who knows about UTI pain and discomfort, this stuff really works!'
Sheila S. on her patient Mr. S, Age 63
Nutritional Therapist (Dip.NT)
'I just wanted to tell you about a client (Mr. S, age 63) who experienced his first ever UTI last weekend and was suffering excruciating pain as well as some bleeding. I recommended he take 2 Cysticlean immediately (this was at 2.30pm) and within 2 hours his pain had reduced, and by mid-evening had disappeared. He's been taking 1 at night since then and has no symptoms at all.
It clearly works for acute infections – Mr. S didn't need antibiotics, and took 1 each night for only a 4 days after the episode (very forgetful) – and has had no problems since. I will always keep a pack of Cysticlean in the bathroom cabinet.'